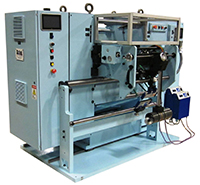 Inserter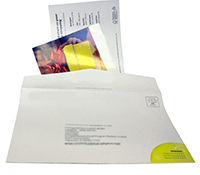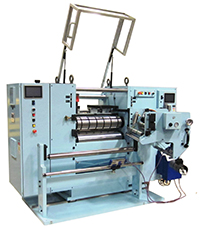 Inserter
Introduction:
The GWF Model-20 portable inserter is designed for use on an inline or an offline finishing system that is equipped with personalize data. The GWF inserter is designed to produce a personalized enclosed mailer with one or multiple inserts straight-cut shaped or contour-cut shaped. Furthermore, it is possible to produce one mailing piece with two different paper stocks of different weights, color or coating.
Die Cutter Module Key Features:
Maximum speed: 1,000 ft/min.(300m/min.)
Maximum Inserts width: 20" (508mm)
Maximum wrapper width: 38" (965mm)
Designed to produce 2,3,4 up products
Independent motor driven/variable speed entrance pull roll
Single around die Cylinder, honey Comb, undercut to accept heavy dies.
Single around flame hardened anvil cylinder
Anvil and Die cylinder are driven together via independent motor drive w/ variable speed
Manual adjustment die section along the full web width of the 965mm wrapper
Precise motorized impression adjustment
Manual, ON/OFF Impression adjustment
Manual lateral die positioning
360° Motorized circumferential adjustment
Waste hood system for chip removal
Centralized lubrication system
Casters for portability
Inserter Tape Module Key Features:
Upper & lower round belts independently motor driven with variable speed adjustment
ION electrostatic inducer
Belt section designed with " Throat adjustment" at tape in-feed entry section
One plow rack - new enhanced design w/quick manual lateral slide across the web width
Plow Rack is designed for left hand & right hand folding capability
New Rotary Plow with 360° on the fly attitude adjustment.
INSERT PIECES INTO IN-LINE "FORMED ENVELOPES"
Inline envelope packages can be created from the single web of paper or from multiple paper stocks, VDI "Personalization" can be applied on all elements and synchronized electronically.
---
Product Applications:
Formed envelopes
Direct mail one -to-one
Promotional marketing
---
Click to view larger
---