Introduction:
The GWF "CPS" Cover Production Systems offers printers a versatile and cost efficient means of producing flat covers and flat gates for perfect binding, finished folded covers for saddle stitching, six (6) and eight (8) page gatefolds for various covers and inserts while running inline with the press.
The GWF CPS systems comprise of a Pre-folder incorporating a ribbon shifter with 4 extra wide angle bars together with two folding stations and a High Speed Variable Rotary Cutter with Tape Delivery System.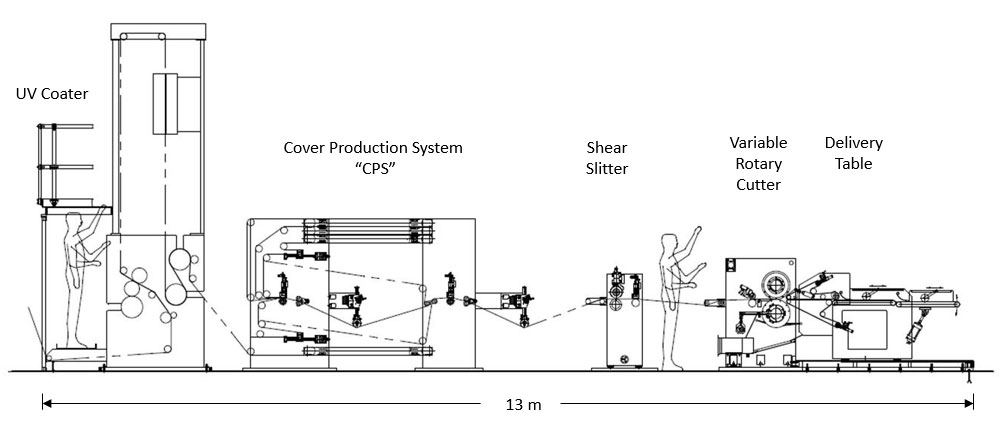 For applying high quality ultraviolet cured coating to covers either at 100% coverage or in detailed patterns, the CPS UV Series comes equipped with an optional GWF UV Coater. UV models are available for top side, bottom side, and double sided application.
CPS – PRODUCT POSSIBILITIES Magazine Covers, Catalogue Covers & Inserts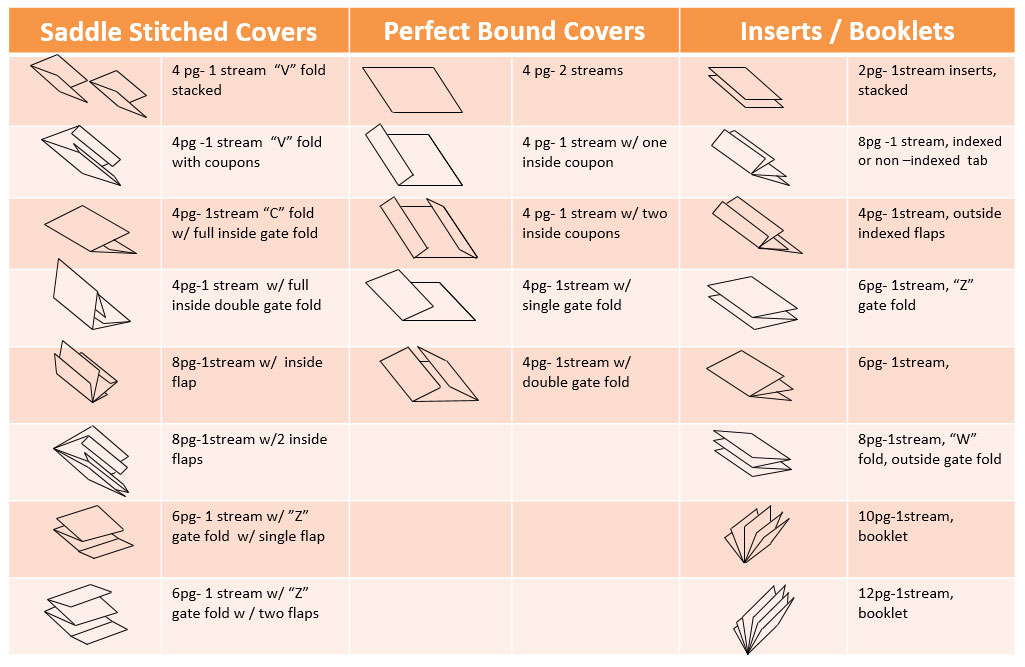 ---
Click to view larger
---