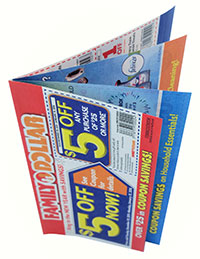 Discount Coupons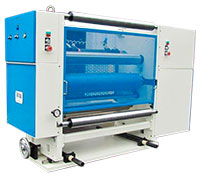 Exit Side - Two Cylinder
Pattern Perforator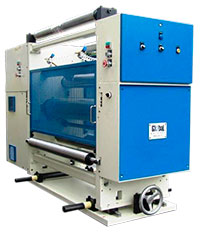 Entry Side - Two Cylinder
Pattern Perforator
Introduction:
The GWF Two Cylinder Pattern Perforator offers a cost efficient solution for producing high quality perforated items such as stamps, coupons, game cards, and tear away direct response envelopes as well a variety of custom shapes and sizes. The unit is designed to perforate using litho perforation strips attached to aluminum plate or manufactured perforated flexible die plates. It can be installed after the Press Chills before the Press folder or before a sheeter.
Standard Features:
Designed to run at maximum press speed
One single around plate cylinder quipped with reel rod lockup mechanism
One single around impression / blanket cylinder equipped with reel rod lockup mechanism
Heavy-duty precision gear drive for tight tolerances and accurate perf-to-print registration
360° motorized circumferential register
Motorized ± ¼" (6.35mm) on-the-run sidelay adjustment for accurate print registration
On-the-run depth of perforation adjustment of up to .017" (.43mm)
Hardened exit draw roll for continuous line perforation, slitting, edge trimming, and scoring
Centralized grease lubrication manifold
Dial Indicator for impression adjustment
Non-driven bypass idler rolls
Web-up entry platform
Remote control box
CE Conformity
Unit mounted press stations (entry & exit)
Automatic Cut-off  Register Control
Web detection system
Web severer
High performance shaftless drive
VPN Ethernet Connection
Larger size and custom Pattern Perforators:
Additionally, GWF offers custom made design and variety of model Perforators that cover a wide range of print repeat lengths and large web widths.
Designs are available for installation on 24pg, 32pg 48pg and 64pg short and long grain web printing presses up to 78" (1980mm) web width.
Contact GWF for further details.
Product Applications:
Stamps
Coupons
Game cards
Business reply cards
---
Click to view larger
---
---