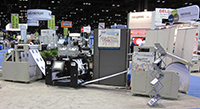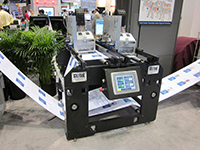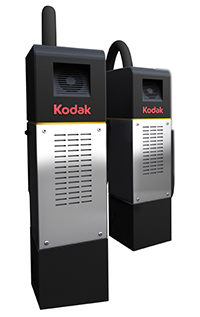 Technology has dramatically changed the printing industry. Personalized marketing or one-to-one marketing is the ultimate form of targeted marketing by which companies employs data analysis and digital technology to deliver individualized messages and product offerings to current or prospective customers.
Targeted marketing appeals to individual demographics or preferences, causing those who view targeted marketing tactics to respond and purchase the advertised product or service. In turn, companies find that this highly effective advertising results in increased overall sales and brand awareness.
Direct Mail Personalization - Closed end mailer, promotional CARDS, variable data printing
Personalization is one of the main reasons why direct mail is so effective in generating results.  Below, example of two powerful direct marketing tools
1- Enclosed Mailer
Can be created from single web or a 2nd web to serve as envelope or wrapper around the conventional single web process. The outer wrap can be printed and personalized in inkjet colors incorporating unique finish with UV textures.
2- CARDS
Promotional CARDS can be three to four plies thick, coated with either plastic film or UV and fully personalized. Magnetic stripes can be added to the back of the card , also, it can be fully encoded along with inkjet personalization and a perfect 100% match.
The Power Of Inkjet Variable Data Printing (VDP)
Variable-data printing (VDP) OR COMPUTER TO PRINT process is printed copy that varies continuously from one piece to the next using information from a database or external file, It allows the marketer wide latitude in personalizing direct mail, catalogs & Publications. For example, a set of personalized mailers, each with the same basic layout, can be printed with a different name and address on each piece.
Many retailers used VDP to create personalized mailers for each of their frequent customers.  Using purchase history data from the current customers, retailers are able to create mailers that included each customer's favorite product categories.
Today, with print- on- demand, web offset printers are able to integrate 4 colors inkjet heads with their inline on their conventional web offset press and merge their variable data incorporated with their conventional data and create some of the most powerful direct marketing package. Changing plates is a thing of the past.