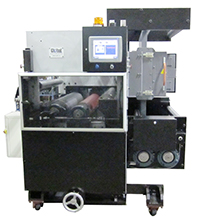 Work Side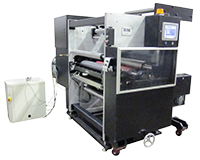 Entry Side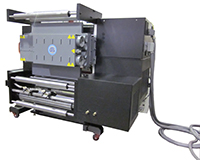 Gear Side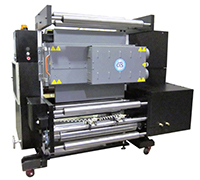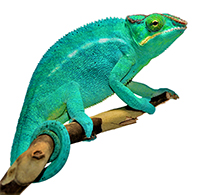 The Final Touch
Introduction:
Revolutionary design w/ print quality that surpasses any liquid UV cured or IR dried Coatings
Flexible design for use with the Web Offset, Digital Web Printing and The Packaging Industries
Print on any web surface via Quick Change Coating Supply Cylinder
Quick make-ready capable to replace multiple in-house coaters (UV app.)
Application:
UV coating
Aqueous coating
Water based Ink & UV cured ink
Flexo - Designed for Use in Multiple Printing Industries:
Commercial web offset market
" Protect and adds value to the printed products by making them unique and more eye-catching
Inkjet / Digital Web offset market:
" Provide protective seal to repel water and enhance print quality
Food & Corrugated Packaging market:
" Provide protective seal and distinct product appearance"
Print Capability:
ITR or in-the-round Continuous full coverage with no gap
Spot or pattern lay down
Top side or bottom side application
Substrate Capability:
Paper
Carton cardboard
Film
Metallic substrate
Flexibility:
Quick change anilox and plate sleeves
Fixed or variable print repeat length
Fixed location or movable
Motors & Drives:
On board AB motors & drives
Integrated DMR auto-registration system
Motorized sidelaty whole machine (optional)
Micro-adjustment side-to side plate to anilox cylinder
Specifications:
Weight = 6,000US lbs "2,722kg"
Dimensions (approx.) = 1mL x 2mH x 3mW
Compressed air = high pressure (5.5bar), Low pressure ( .2 bar)
Electrical Requirement = 400VAC, 3phz, 70A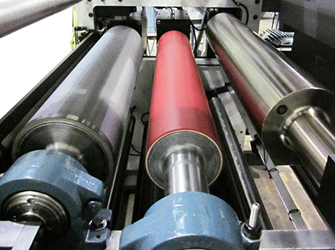 Quick change Anilox & Plate Sleeves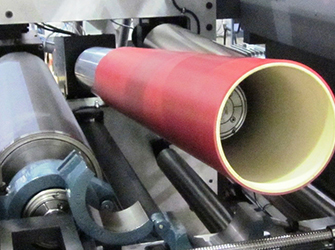 Quick change Anilox & Plate Sleeves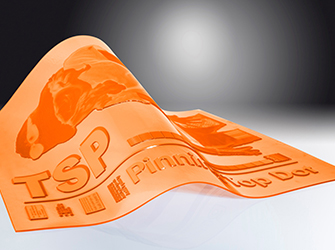 Photopolymer Plate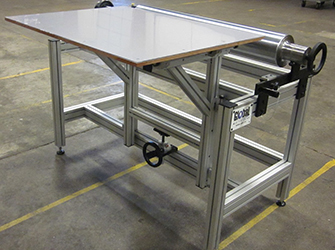 Flexo Table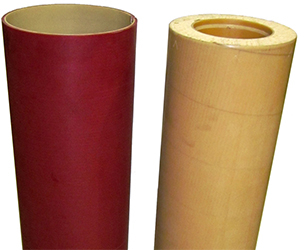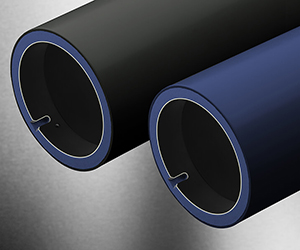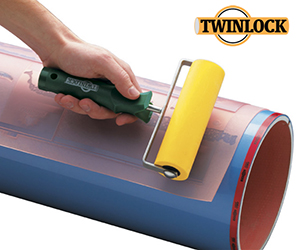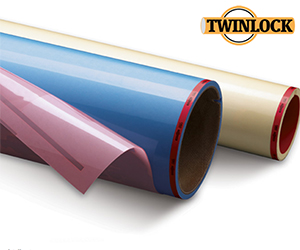 Quick Change Plate Sleeve allows intricate image match to any
Fixed or Variable Repeat Print Length in the House!
TwinlockTM plate sleeve includes self adhesive sleeves on which the photopolymer plates mount, allowing for simple application and removal.
Installation and Configuration:
Special Effect UV Coating Technology
Specialty UV coatings can serve an important role in any inline or off-line finishing project. Because this technologies offer all the benefits associated with UV (i.e., instant curing). Some of these coatings are an alternative to film laminations or laminated visual effects, providing further benefits in recyclability and ease of use.
Specialty UV coatings provide an opportunity for higher level of engagement with consumer one that is both visual and tactile. Although many of these technologies have been around for several years, there are some new specialty coatings and coating techniques being used to deliver eye-popping effects.

Specialty UV Coating is used today on Magazine Covers, Brochures, Inserts , Direct Mail to help draw attention and inspire people to touch and feel a product or to read more about it. It is a great way to differentiate brand and achieve superior results.
The latest specialty UV coating technologies appeal to virtually all the senses, delivering tremendous visual effect and tactile feel to any finishing project. What's more, all of these coatings can be applied with the " Patented  GWF Sleeve Design Universal Coater."
Special Effect UV Coating
Specialty UV brings value added finishes creating a deluxe look to printed material:
Unique coatings such as UV Varnish, scratch-off and texture varnish can be applied. UV Gloss or dull varnish might be used to highlight a particular product or to protect the outside of the piece during mailing.
Flood gloss U.V. provides either high gloss or matte. This process helps protect the sheet from scuffing and normal wear and tear of printed material.
Spot gloss U.V. is used to highlight a specific area of a printed piece.
Glitter U.V. add sparkle to the printed image. Glitter can provide a brilliant, light-reflective result, adding extra life and impact to the product.
Glow in the Dark U.V. is a wonderful medium for special applications. Halloween and other occasions requiring something different are good uses for this product.
Scratch Off U.V. It is a great way to hide a message or an image from consumers & entice them to get them involved with the piece to view the hidden image.
Signature Block U.V.  This UV ink is the choice allowing for signature security protection on the back of membership VIP card.
Thermochromatic U.V. is activated when a finger or hand touches the coating, changing the applied coating to a lighter color. This coating is also good where the user touches the thermochromatic print areas in order to find the code, number, or answer revealed as the colors change through the heat of the touch.
Soft Touch U.V. gives a printed piece a rich textured look and feels similar to velvet or silk.
Raised or Embossed Special to printed piece, bring to life snow on a mountainside, raindrops on a window, the leather of a jacket, or a myriad of other effects
Pearlescent Pearlescent coatings enrich printing products with an elegant and high value pearly finished surface.
Metallic or Foil Effect Simulates the look of metal and foil finishes from satin chrome, to molten metal, or even mirror effects.
Strike Thru Printing Effect Provide a special effect of 3D image when combining spot matte coating with high gloss flood coating.
Texture This type of finish creates a wrinkle-like or orange peel appearance and other variety of finishes that can range from the look of leather to frosted glass. Textured varnishes generally  are used to create a unique tactile feel to the printed piece that increases consumer appeal.
Creative UV can be applied to highlight a particular product.
---
Click to view larger
---