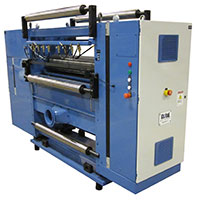 Exit Side - Left Hand
STS Die Cutter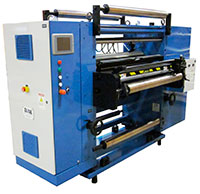 Entry Side - Left Hand STS
Die Cutter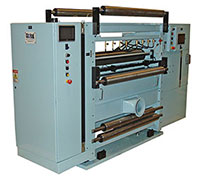 Exit Side - Right Hand STS
Portable Die Cutter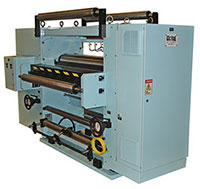 Entry Side - Right Hand STS
Portable Die Cutter
Introduction:
The GWF STS Rotary Die Cutter is designed to produce contour cut products such as envelope windows, cut outs for direct mail pieces, and precision 'kiss cuts' for pressure sensitive labels. This unit can be installed after the chills before a folder or a sheeter, it can be stationary or mobile for multiple press lines locations.
Key Features:
Heavy-duty steel side frames
Both anvil cylinder and die cylinder are single press repeat.
Die cylinder has lifetime magnets imbedded into a ceramic surface over a stainless steel base
The Magnetic die cylinder is undercut to customer specification to accept chemically etched dies
Die cylinder is also available in honey comb design to support heavy dies
Chrome plated anvil cylinder, heat treated and finished machined with .0005" TIR
Thermo-stabilization system to maintain a constant temperature
Centralized lubrication system
Low maintenance design
Non-driven bypass idler rolls
Remote control box motorized movements
Integrated DMR Automatic Cut-off  Register Control
HMI operator touch screen panel
Casters for portability
VPN Ethernet Connection
CE conformity
Product Applications:
Envelope windows
Customized cut outs
"Kiss cuts" for labels
Pop-Ups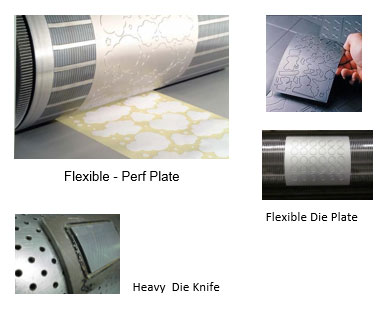 Unique Die Cuts
Unique die cuts such as contour cuts, odd-shape windows and pull tabs. Windows die- cuts entice the consumer to discover what is inside, Pull-Tabs heighten the consumer's anticipation & involvement.
---
3D Pop Ups
"3-D die cut shape", shape that moves or pops up whether consumer opens the piece. These products can be created as mailers and personalized on the In-line so the piece is ready to mail at the end of the press.